What You Need To Know About The New Pinterest Update
Does a new Pinterest update have anything to do with the traffic you are losing? Yes, it probably does. And I am going to cover all of the new changes that you should know about.

Pinterest is always changing their algorithm, and we can't do anything about it except follow the new rules. Trying to trick Pinterest won't do the magic, in fact, you can get in serious trouble.

But don't worry, in this blog post, you will learn all about Pinterest's new updates and how you should change your strategy to get better results and more blog traffic.

You will also learn about the Tailwinds new feature called SmartGuide and how this will help you avoid getting your Pinterest account suspended.

I'm planning on updating this post whenever a new Pinterest update happens. So make sure you pin it and check it frequently.
---
---
What's The New Pinterest Update?
If you're using Pinterest marketing to grow your blog traffic and business, then you probably saw a decrease in traffic. If you didn't, then you're lucky, however, I recommend you to read this whole blog post just in case.

So what has been going on? Can we do anything about it? Are we doomed?

All of us had so many questions that's why Pinterest and Tailwind made a 40-minute long video. They talked about the best practices, fresh pins, duplicated pins and more.

I made a short video presentation below of all the best practices and updates you should follow. However, I suggest you read a whole blog post because it will give you more detailed information.
What are duplicate pins?
The team in Tailwind explained this really great:
Duplicate Pins are Pins with an exact image/URL combination that has already been Pinned to Pinterest before (by you or anyone else). Basically, if Pinterest has seen the image before, then it would not be considered "Fresh."

Tailwind
You can still save some duplicate pins if you think your audience will love them. Just make sure you start creating more fresh pins to get in front of more people.

We will talk about fresh pins and important guidelines below so keep reading.
What are "fresh" pins?
Fresh pins are basically new images or videos. If you create multiple different pin images that link to the same blog post, or page, they are considered fresh. But only when they are pinned for the first time.

Here are some examples of what's NOT considered as a fresh pin:
If you pin the same image and you only change the pin title and description
If you make a small change in your image, for example shifting your background image a few pixels to the left or to the right.
Don't make minor changes because your pin won't get you much traffic. And you probably want MORE traffic to your blog, right?
The best way to create fresh pins fast is by making multiple versions all at once. Below is an example of 4 different images that link to the same blog post and they are considered fresh pins:
Why are fresh pins so important?
There is one big benefit! Pinterest algorithm prefers fresh and relevant content. That means if you create new pin images with a new title and description, they will show your images in Home Feed and Search results.

Your pin image will reach a larger audience, and you know what that means, right? More traffic to your blog!
How many fresh pins should you create daily?
The very top limit of pins or re-pins is 50 per day. Don't worry, that doesn't mean you have to create 50 new pin images daily.

The best way to explain this is by giving you an example. Let's say you pin 20 times per day. Here's what you could do:
re-pin 5 pins from other bloggers
create 10-12 fresh pins
re-pin 3-5 of your old pins
Tailwind team said that their most successful members pin around 15-25 pins per day. Test it out and see what your audience responds best to.

And maybe this is what you're thinking right now: "10-12 fresh pins per day?!?! That is way too much work to get traffic to my blog!"

Don't worry, I'll teach you how to create Pinterest pin images really fast. Watch my video below and learn some amazing tricks that will help you create pins fast:
What happens if you share the same pin image again?
Sharing the same image again is basically duplicate content (we talked about it at the beginning of this blog post).

Duplicate content is distributed to a smaller audience. That doesn't mean you shouldn't share it again, but you will have to be careful.

Sharing too much duplicate content can get your Pinterest account suspended. And that's where Tailwind comes in handy.

Tailwind will provide you with guidelines and tips so you don't get in trouble with Pinterest. They created something called SmartGuide and it's one of the most helpful things.
Tailwind SmartGuide and the new Pinterest update:
1.) How many times can you repin the same pin to different boards?
Here is an example, if you want to pin to more than 10 boards. SmartGuide will show you an alert as you see in the picture. Follow their guidelines and you will be safe.
2.) What is the recommended interval between the pins when you save them to a list of boards?
Before the minimum interval of pinning was 10 minutes. But now you can get your account suspended, that's why Tailwind changed the interval.

The new minimum interval is 2 days. That's the Pinterest new update. See the example below:
Here are some frequently asked questions about the Pinterest update:
How often should you pin your own content?
Pinterest will not publish specific numbers because some people could try and abuse the system. But like we said before, the top limit is 50 pins per day.

If that sounds too much, try pinning between 15-25 times per day and see what works best for you. Another suggestion you should consider is: DON'T ONLY PIN YOUR OWN CONTENT. You should share other people's content too.
Will your old content still rank on Pinterest?
Yes, it will still rank. Pinterest didn't change anything there. However, you should focus on creating fresh pins. Don't rely on your old pins, because things can change very fast!
Can you use the same pin description & pin title, and just create a new image? Will that be considered fresh?
Every pin title and description should reflect the information about the pin. People have to know exactly what they will get if they click through. The pins that don't accurately reflect the blog post or landing page are less valuable to Pinners. That's why it won't perform well.

My conclusion is – you should create and test different titles and descriptions to maximize your results.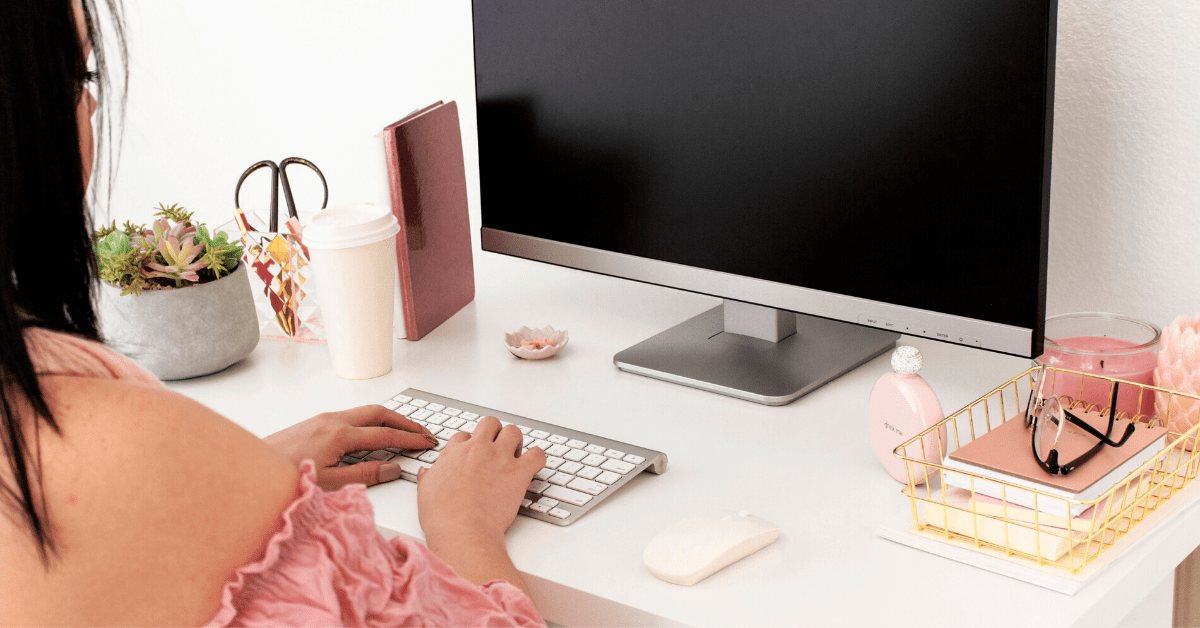 Do you also need a new URL beside the new title, description so that a pin is considered fresh?
Simply put, a new image makes a pin fresh. A new URL is not prioritized over new pin images. That's why you should focus on creating new images, for new and old content.
Will all fresh pins rank high on Pinterest and give you massive blog traffic?
This platform is always evolving so their recent Pinterest update is still a learning curve. But because you learned about these changes now, you are way ahead of anyone else. Stick to what you learned, implement it in your Pinterest strategy, and keep going.
How can you make a video pin fresh?
Well, you can't use the same video again if you want your pin to be considered fresh. Put a little bit more effort in, create a new video and upload it to Pinterest.
Conclusion about the new Pinterest update:
Too many bloggers were repinning the same pins to different boards over and over again. Probably many Pinterest users didn't like seeing the same content.

That's why Pinterest made this change. Now we have to create "fresh" pins, which means new images, new colors, new text overlay – it has to look completely different to be considered a new pin.

Pinterest marketing didn't get easier, which is good, and here's why; many entrepreneurs won't put in the work or they don't even know about this new Pinterest update. That means you are in the lead!

You know what you need to do, so go ahead and do it. Create new pins and start seeing more traffic to your blog.

Also, don't forget to get my Free Pinterest Marketing course where you will learn all the best strategies to get massive blog traffic.
If you have any questions, leave a comment below and I'll help you out. Also, check out the FAQ for Pinterest best practices.