Struggling To Get Your Social Media Engagement? Here's Why…
Did you ever wonder how some people are getting a ton of Social Media engagement? Maybe you tried what they are doing but it still didn't work.

Oh, the frustration! I have been there too and it's not a good place to be in.

But we are going to fix that. In this blog post, you will learn about the top 10 reasons why you are NOT getting engagement and how to fix that.

These are the reasons why 97% of entrepreneurs fail at Social Media marketing.
I do have to be honest with you. You will need to put in some work to achieve better results. When it comes down to Social Media, you can't just wing it.

But don't worry, I'll walk you step by step.
So, before we start, I would like to invite you to our awesome FREE Coaching Group for all ambitious female entrepreneurs who want to learn new expert Social Media marketing techniques, Pinterest marketing strategies, and business tips and so much more.

CLICK HERE and join us now – we have cookies hehe 🙂
---
---
1.) Social Media Engagement Fail #10:
One of the Social Media engagement fails is if you're posting only quotes. Many think that quotes get a lot of engagement, and partially it's true.

But if you keep posting quote after quote, your audience will get tired of it fast and they will run away. But you don't want that, do you?
That's why you should mix your posts. Talk about your story, be funny, share photos of your kids or pets. Make sure your audience doesn't get tired of seeing your posts.
Most importantly you need to remember that your audience wants to be entertained. You don't need to be a Social Media clown, but sharing a funny meme or GIF will help you.
2.) Engagement fail #9 is:
BORING! Did you ever see a profile that was just boring?

They post every once in a while and share stuff that no one is interested in.

To keep your audience happy, you need to get to know them first so you'll be able to share content they are actually interested in.
Do you know who your targeted audience is? If your answer is NO or I'M NOT SURE, then we have a problem. But don't worry, we are going to solve it.
If you want to stop wasting your time with the wrong people, then you should check out my Freebie that will help you get to know your targeted audience. You can get it here.
3.) Here is fail #8:
Sharing posts from other people. Don't get me wrong, sharing once in a while is ok. But most of the posts should be yours.

You need to be promoting and branding yourself. After all, you are your own brand.
So let me share an example. I had a Facebook friend who was doing Social Media engagement mistakes #9 & #8. He was sharing posts from others and those posts were about weather. Yes, you read that right – weather!
Facebook or any other Social Media platform is not a weather platform and people don't want to see that kind of post every day.

So instead of sharing posts from others, you should create your own engaging content. To make it easier, you should plan your Social Media content ahead.

It can be very time-consuming, so if you want to avoid that, then my Yearly Social Media Content Calendar is a solution for you.

There are 12 months of content already planned out and you get an extra 600+ copy & paste posts, plus 796 Social Media graphic templates that will save you even more time. Check it out here.

4.) Social Media engagement fail #7:
If you have been making LoOoOooOong posts, then you are not doing it right. People come on Social Media because they want to see what others are up to, but most will never read your long post.
Let's be honest, we are all super busy and that's why not a lot of people have time to read longer posts.

So if you want to boost your engagement, start writing short posts or use videos to share a longer story.

Now that doesn't mean you should never create long posts. When you will grow your audience to the point where engagement won't be a problem anymore, then you will be able to share longer content.

However, first, you need to get super fans! It will take some time and effort, but you got this!

The fastest way to build that trust and authority is through stories! You should create more powerful stories that will help your audience get to know and connect with you.

There is a simple step-by-step storytelling formula. If you want a solution for creating CAPTIVATING content that sells, then click here and grab your copy.
5.) Here is fail #6:
If you go emoji-less, you are not doing yourself a favor. What do I mean? I'll explain it.

Most emojis are colorful which means they can make your posts pop. That will attract more people that will engage with you.
So start using emojis, play around with them, and put them all over your post. Just make sure you don't use too many of them because that can get the opposite effect.
6.) Social Media engagement fail #5:
You probably heard this before: "A picture is worth a thousand words". And that is very true.

Notice how many times you engage in posts that have an image compared to plain text posts. I'm sure the images attract you more.

That's because most of us process visuals better and faster. A nice image that evokes feelings can be very powerful. And you get extra points if the image has vibrant colors.

What I also noticed is that a selfie works the best. You need to smile in the picture and have good lighting so that your audience can see you clearly.
I mean who wouldn't love to see that cute face of yours. Try it out today and let me know how it works out for you.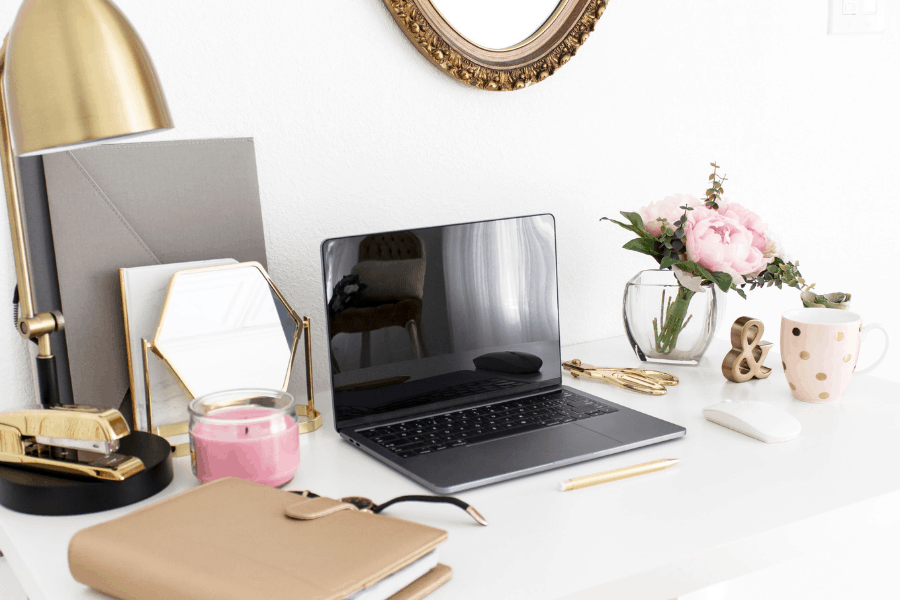 7.) Check out engagement fail #4:
Avoid spreading negativity and hate. I know it can be hard sometimes to hold yourself back, but there is already too much negativity and frankly, people are tired of it.
It will destroy your personal brand, and you probably know how hard it is to build it.
Focus on positive stuff, spread love, positivity, and happiness. Express gratitude and you will see more people will engage with your posts.

Just think about it – people watch the negative news daily, so a nice positive message will definitely catch their attention.
8.) Social Media engagement fail #3:
Are you guilty of not posting consistently? I'll be the first to admit I wasn't consistent. But hey, it's not your fault.

It's hard to post every single day. You have to go to work, cook for your family, take care of your kids, clean the house…oh boy, can you feel the overwhelm right now?

But if you want to get massive engagement, you will have to post consistently.

I mentioned before, that I created a Yearly Social Media Content Calendar with extra done-for-you posts that you can copy & paste.

This calendar will help you stay consistent and grow your engagement. Just imagine how stress-free your life will be (hey, that rhymes!).

Below is a two-week example of the type of post ideas that you get inside my calendar.
9.) Engagement fail #2:
Maybe you're struggling to come up with new exciting and engaging posts. A lot of entrepreneurs certainly have that problem – heck, I had it too.

It's not fun to sit for hours in front of your laptop and try to think of a new post. Wasting your time is probably not on your to-do list.

That's why I wrote a blog post about 120 killer Social Media content ideas that you can read here.

In addition to that, I also created a Freebie with 100 Social Media post ideas that will help you increase engagement and save time. You can get it here or click on the button below.
10.) And finally – Biggest Social Media engagement fail #1:
You need to put in some work. Your engagement won't grow if you won't engage in other people's posts. That is where most entrepreneurs fail.

They don't engage because it takes time and effort. And by now you already know success doesn't come to those who don't take action.

And I'm not talking just about liking other people's posts. You need to comment also. So yes, it might take you more time, but that is the #1 way for getting massive engagement.

So why should you also leave comments on other people's posts? Because they will notice you more! Isn't that what you want to achieve?

All eyes on you baby! And that is not the only thing you will get out of it. The more meaningful comment you leave, the more other people will get to know you.

Why is that important?

Well, we already talked about building trust – which is the foundation for making more sales. Trust is built by showing who you are and how you think.
Before you go, grab over 4,200+ pieces of Social Media content to help you boost engagement & make money online [Only $17]!

(PLUS YEARLY SOCIAL MEDIA CONTENT CALENDAR)