How I got 300+ Email Subscribers in 30 Days with Pinterest Marketing
Building an email list is not that hard if you know what you're doing. But for years I have been struggling because I didn't use the best email list-building strategies.

Finally, I cracked the code! All I was missing was a couple of great freebies and Pinterest marketing. Those two things together are a powerhouse! I'll explain everything you will need to do to get 300+ new email subscribers per month.

Before we start with email list-building tips, I would like to invite you to our FREE Coaching Group where you'll learn all about Social Media Marketing, Pinterest Marketing, Email Marketing, and more. CLICK HERE and let's connect 🙂
---
This post includes affiliate links to products I really love and recommend, which means I may receive a small commission, at no extra cost to you. I will use the earnings to feed my little dog Ciara 🙂
---
How do I grow my email list on Pinterest?
It's actually not that hard to grow your email list on Pinterest. You just need to rank your pins high in search results. It's easier to do that on Pinterest than on Google. You can see in the image below I'm ranking for keyword Social Media Marketing and I'm in the first place (this will probably change with time):
So here are some steps I took to rank high on Pinterest:
I optimized my Pinterest Business profile (use keywords)
My boards have keywords in title & description
My pins have keywords in title & description
I enabled rich pins
I create beautiful pin images (clear title)
My strategy includes Facebook Group Threads & Tailwind Tribes
I won't go in detail here because I have a FREE Pinterest Marketing Course that you can check out HERE. Learn and implement the strategies and start getting massive traffic for FREE!
Here's why you should be building an email list with Pinterest:
1.) On Pinterest, you can rank higher and faster than on Google:
So the first thing is ranking higher and faster on Pinterest. If you try to rank high on Google, you will have to work a lot and for a long time. But with Pinterest, you can rank really fast.

Some people rank on top in just one day. But usually, that doesn't happen to everyone. Don't get discouraged, because you can still rank fast in just a couple of weeks, or maybe even a couple of days if you do it right.

But you will need to avoid the mistakes that most people are doing. I created a whole blog post with 55 Pinterest Mistakes That Will Seriously Hurt Your Traffic.
2.) More than 80% of Pinterest users are buyers:
You can't say that for Facebook or Instagram, right? 🙂 That's why you should be on Pinterest. If you offer them a freebie, not only will you build your email list faster, but you can also sell more to those who subscribed to your list.
They will trust you more because you gave them something valuable for free. So when you sell a product that solves their problem, they are more likely to buy it.
3.) You can build your email list for FREE:
If you will start using my Pinterest Marketing strategy, then you will build your email list for free. The reason is, I don't teach you how to use Pinterest ads because I can't use them 🙂 Pinterest ads are only available to certain countries.
4.) You can easily target the right audience (keywords):
When you use keywords like Social Media Marketing, you will get in front of people who are interested in that topic. People who are searching for "How to make a table at home" won't see your pins 🙂

And you can get really specific for example using the keyword Social Media Content Ideas. Just make sure you are not too specific because maybe there are not a lot of people searching for that term or keyword.
5.) Pinterest is a search engine so your pins can rank high for longer:
Pinterest is not like Facebook and Instagram. When you make a post on those two social media platforms, your post drops down and gets buried under other posts. So after a couple of days, no one can see that post anymore (except if they come to your profile).

But it's completely different on Pinterest. When you rank high, you can stay there for months. It's not a guarantee, but it is totally possible.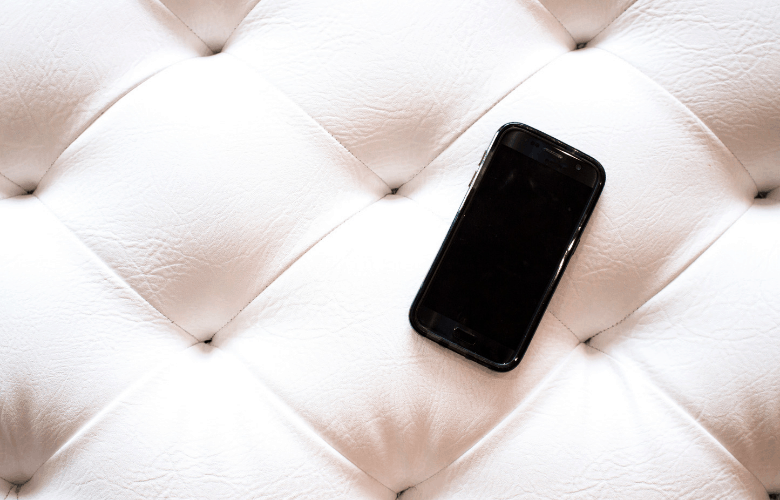 ---
Where did I learn about Pinterest Marketing? These two courses helped me the most and they always get updated (for FREE!):

– PinFunnels (With PinFunnels, you are going to drive more traffic & sales than any other social network! It's a step-by-step video course with lots of BONUSES!)
– Pinterest Ninja (You get eBook & Unlimited Lifetime Access to the Ninja Student's Facebook Group where you'll get even more FREE LIVE training!)
---
Here's how to start building an email list with Pinterest
1.) Create a Valuable Freebie:
Do you know what your audience struggles with? If you don't know, then you actually don't know who your targeted audience really is. We need to fix that 🙂 So first you should get to know them. Here's a freebie that will help you with that:
When you know what they struggle with most, then you can start creating that amazing Freebie. Give them something valuable that will help them solve their problems. You don't need to give it all away.
Here's a great Freebie strategy:
Create a Freebie that solves some of their problems
Then offer them a product that completely solves their problems
It's as simple as that. Maybe they won't buy right away, so be prepared for that. Start sharing more value, but also sell that product (don't spam!).

So how do you create a Freebie? You will need an email autoresponder provider like MailerLite. You can use it for free (up to 1000 subscribers).

When you get in, you will have to create landing pages and forms for your freebies. Your audience will get on your landing page where they will give you their name and email address and you will send them the freebie to their email.

This is all automated, you set it up once and it works for you 24/7. Cool, right? 🙂
2.) Use relevant Keywords:
Pinterest is a search engine (like Google) and you need to use keywords everywhere if you want to rank higher. So where should you actually find the right keywords and where should you put them?

If you go on Pinterest, you will see at the top there is a search box (see the image below):
Start typing the short-tail keywords, for example, Email List (or whatever your niche is about). There will be a drop-down menu that will show you other popular keywords most people search for (write them down on paper):
When you finish writing these keywords down, press enter. Another page will show up with lots of pins but there will be something more important. MORE KEYWORDS 🙂 They will be under the Pinterest search box (those in different colored boxes):
This way you will find longer-tail keywords. I'll give you an example from the image above: Email List Building or Email List Template. Longer-tail keywords are easier to rank for, so write them down and use them in your title and description of your pin. You also have to include the keywords in your Pinterest pin image.
3.) Share your pin (Freebie) to relevant Pinterest boards:
Here is where most entrepreneurs get it wrong. They share their pins everywhere. You can't share a pin about email marketing on the Pinterest board with the title Successful Female Entrepreneur Quotes. That wouldn't make any sense, not to your audience and not to Pinterest.

You won't rank your pin, actually, you will hurt it! So create multiple Pinterest boards for different topics and then share those Freebie pins into the right boards. And to make it easier for your audience, do the next step…
4.) Create a special board for your Freebies:
The image on your left is an example of my Pinterest board that has all my freebies in it.

The title & description of my board have keywords that I want to rank for. But also my audience can easily find all my Freebies in one place. Do the same on your Pinterest business account.
5.) Create beautiful Pinterest images that convert:
If you want to seriously start building an email list, then your Pinterest images need to convert to clicks. But how can you do that? Here are some best tips that I learned about while doing Pinterest marketing:
Include an eye-catching title (with keyword)
Start using fonts that are easy to read
Use professional images (I got them from Ivory Mix)
Use your branded colors
There is obviously a bit more to it, but I created a whole blog post that covers all the important Pinterest image tips in-depth. Read it now by CLICKING HERE.
6.) Include an eye-catching title in your pins:
There is a big difference between "Building an Email List" and "Complete Guide to Building a Successful Email List on Pinterest"
Which title would attract you more? The first or the second one? Probably the second one because it gives you more information. You know it's a complete guide and you will build a successful email list with Pinterest.

So to find better eye-catching titles for your pins I would suggest you start using this Title Generator. It is totally free and it gives you 700 headlines.
7.) Link your pin with the Freebie URL:
Don't forget to include your Freebie URL. I see some pins that lead nowhere if you click on them. That is not good at all! So you need to include the URL of the landing page (freebie). So again, if you want to create landing pages and forms, use MailerLite.
I want to talk about another thing that is really important. Don't use any other link that is going to send people to something completely different. If you promised them a freebie, don't send them to the sales page! Your audience won't trust you anymore if you do that.
8.) Learn how to do Pinterest Marketing to start building an email list:
By now you have probably noticed that Pinterest marketing is all about KEYWORDS. If you don't use them, you won't rank and build your email list. So to rank your pins on top of Pinterest, you need to learn the right strategies.
I wrote a blog post with TOP Pinterest Tips. I go in-depth with how to set up your business profile, verify your blog URL, enable rich pins, and basically how to 10X your results. CLICK HERE to read my blog post.
I also use Tailwind. That is a scheduling tool for Pinterest and it saves a ton of my time. But Tailwind is more than just a scheduling tool. It's a goldmine of traffic because of Tailwind Tribes.

In Tailwind Tribes there are people like you and me who want to get in front of more people. We all want traffic, that's why we share each other's pins. It made a big difference when I started using it, so check out Tailwind and get a Free Month ($15 credit).
I also need to mention some of the best Facebook groups that helped me tremendously. In these groups, we have daily threads and we help each other. But there are rules you need to follow or they will ban you from the groups. So here are my top favorite ones below.
Best Facebook Groups:
All of these groups have different threads, not only to help you grow your Pinterest but also your Facebook page, Instagram, and blog. Check them out and start using them.
Before you go, I would again like to remind you about my FREE Pinterest Marketing Course that you can get HERE. Start learning and building an email list today 🙂
---
Did you get some value from this blog post about 30 Personal Branding Strategy Ideas For Female Entrepreneurs? I hope you did because every week I put my whole heart into giving you the most amazing tips and strategies that help you succeed in your business.

If You Love Sharing Valuable Info Then Click Below And Share This On Your Favorite Social Media