Lead magnets are a powerful tool for attracting new customers and clients. They can be used to increase your email list, generate more sales and add more value to your content.
The thing is, there's a lot of conflicting advice out there about how to create them – so I've decided to put together this comprehensive guide on lead magnet creation so you know exactly what works!
Throughout these past couple of years, I have tested many different freebie and lead generation methods. Some work exceptionally well, while others gave me no results – just stress and frustration!
When I was making these blunders, my business became a living hell! That's why I'll also share with you which mistakes you should avoid at all costs!
Grab a pen and paper, and let's begin.
---
---
What is a lead magnet?
A lead magnet is an incentive offered in exchange for someone's email address, such as a downloadable gift like an e-book, online course, checklist, etc.
It can also take the form of a free consultation or webinar during which you provide advice but ask nothing in return (at least not at first.)
The lead magnets you create for your business don't need to be complicated or flashy – they need to add value and be premium content to earn attention and trust from your target audience.
Here's why you need lead magnets
There are many reasons why you need to create lead magnets. I'll list them here to give you a clear idea of why they are crucial for your business.
Lead magnets are essential for growing your email list – which is the lifeblood of any business. You'll also be able to build deep relationships with your new subscribers.
Offering freebies that provide more value will make your audience perceive you as an expert – and that will increase the possibility that they will buy from you in the future.
When your lead magnet is truly valuable to your subscribers, they'll become loyal followers and fans.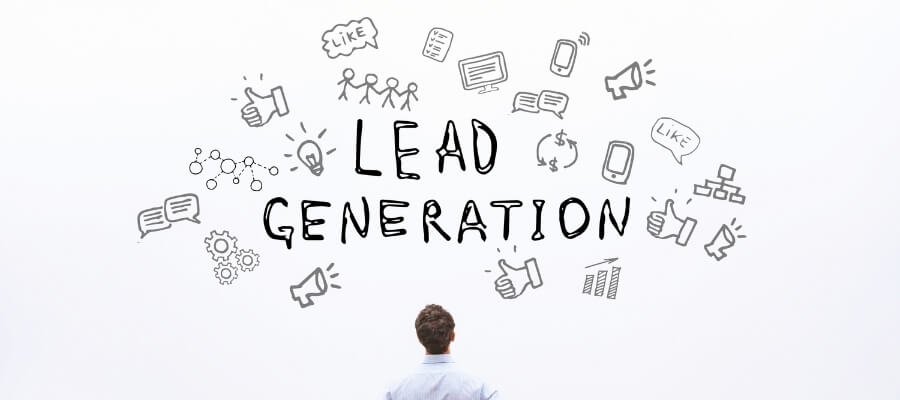 You'll build a community of people who love and appreciate you. It will be far simpler to market your products or services and increase your income.
Lead magnets can help soothe the negative emotions and skepticism your prospects may feel when they first arrive at your site. They provide instant value before asking for anything in return.
What mistakes should you avoid?
Having too many lead magnets
It's not enough to have multiple lead magnets. In fact, that was one of my biggest mistakes. I created too many of them that attracted a lot of freebie seekers, but not buyers.
You can imagine how frustrating it was to get 300+ subscribers each month who never bought anything. So instead of creating 20+ lead magnets, focus on 3-5 that will give your audience fast results.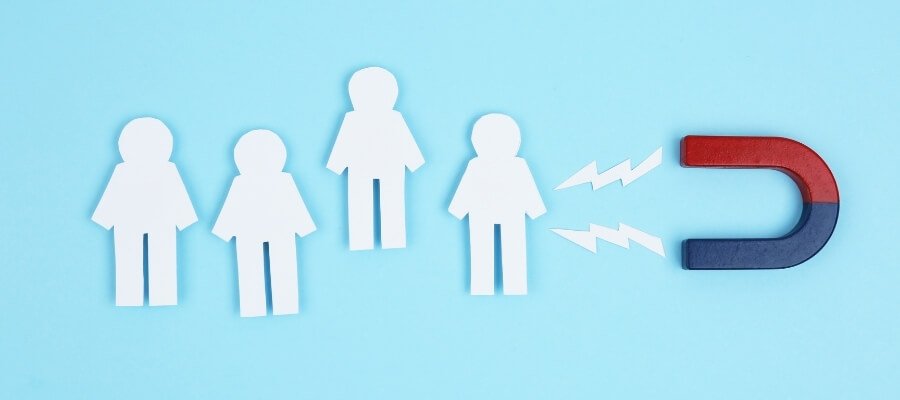 ---
Don't know what freebies to create? Then click here and grab these 35 lead magnet ideas.
---
Not giving your audience a reason to subscribe
You will lose a lot of leads if you fail to give them a compelling reason why they should subscribe. If your visitors don't know what they'll get – or if it isn't enticing enough, then lead magnets are pointless!
So make sure there is something valuable on the other side of the sign-up form. If you offer an e-book or a mini-course, it needs to be helpful and provide quick wins for your audience.
Not making lead magnets easy to access
It would be best to give your audience an easy way to find lead magnets on your website or Social Media accounts. Please don't make them search for it because I assure you they won't do that.
It's also a good idea to have lead magnets all over the place. You should post them on your blog, Social Media, guest posts (if allowed), YouTube, or anywhere else.
And don't forget to include a call to action on each lead page you create! Your audience needs to know what step to take next.

Here's an example of my lead magnet that you can find on the home page of my blog:
Creating freebies that aren't useful
Your lead magnets must be unique and deliver something your audience can use. Also, make sure they receive knowledge that is better than anything else out there. Your goal is for people to say, "Wow! This is amazing! I've never seen anything like this before!"
Think about your audience's pain points. Then create content upgrades that solve some of those issues. It's also best if your freebie focuses on only one problem.
Not understanding your target audience
It would be best to research your target audience thoroughly because lead magnets should address an existing problem. Only then will people feel the irresistible pull to sign up right away!
So take some time to understand your audience better.
What are the issues they struggle with?
What are their goals, hopes, and dreams?
How can your freebie help them achieve those things faster?
What pains will your lead magnet resolve?
Don't forget to incorporate your personality into lead magnets as well! You need to stay true to yourself and let your unique voice shine through.
Expert strategies for creating powerful lead magnets
The idea behind lead magnets is that you give something away for free to generate new leads for your business and grow your emails list.

Whether it's an article, e-book, or video, the goal is always the same: get people interested enough in what you have to offer.
Not only do freebies help with lead generation, but they can also improve your brand recognition and deepen relationships with your subscribers.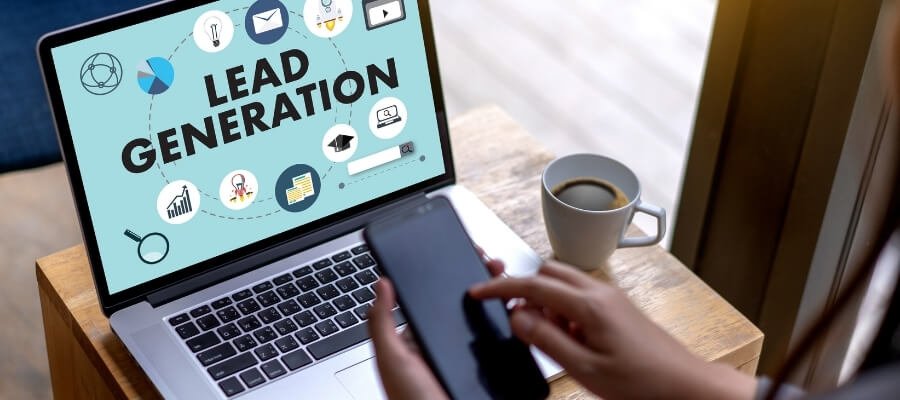 These free gifts have to be so good that your audience wants to take the next step – invest in your product or service.
Now that you know the value of opt-in incentives let's check out these expert strategies that will help you convert readers into leads and buyers.
Create a freebie your potential customers want
It would help if you created lead magnets that are something your audience wants. The more targeted they are, the better chance you can convert readers into subscribers – and later into customers.
Buzzsumo:
1.) You will have to start with research. Open up Buzzsumo and enter the keyword or domain of your competitor.
2.) See the content results on the left side and write them down.
Ubersuggest:
1.) Head over to Ubersuggest, click on 'Competitive Analysis,' and choose 'Top Pages by Traffic.' Then enter your competitor's domain and click 'Search,'
2.) Then, you can sort by 'Estimated Monthly Visits,' Facebook shares, and Pinterest re-pins. Write down all the topic ideas.
You will get enough freebie ideas to see what works best for your competitors. Then you have to create lead magnets around those content topics that you found.
Ask your audience what they want
Asking your audience what they want is the easiest way to figure out which lead magnets you should be creating.
You can start by asking a simple poll question in your Facebook group or in Instagram stories.
Or you could create a survey with SurveyMonkey.
Make lead magnets short and sweet
People are busy these days – they don't have time to read a long e-book or watch 5-hour videos. You mustn't fill it up with fluff.
Also, make sure your lead magnets are easy to understand and provide quick wins because people love fast results! And if they are interested in learning more, lead them to your blog post or product/service.
Add a story element to your opt-in incentives
People love stories – and they are more likely to sign up for lead magnets! You can also start your freebies with a story of how you solved someone's problem or tell them how the action steps improved your life.
Storytelling will help you connect with your audience faster. A good story engages the reader, triggers emotions, and makes them relate to you.
Basically, stories are used to illustrate one's pain points and the whole step-by-step process of achieving a particular goal. So it gives hope, builds trust & rapport, and makes readers feel like they are not alone in their struggles.
Make your lead magnet visually appealing
It's essential to make your lead magnets stand out from everything else on the internet. They need to look great and be hard to miss!
One way you can do this is by using a visually appealing custom graphic for your opt-in incentives. You can use Canva – popular graphic design software that allows you to create all sorts of visuals.
Share the benefits of your lead magnet
Provide your audience with the highlights of what they will get out of signing up for your freebie.
Make sure your benefits are specific to their needs so that you create a connection between the value of what you're offering and how it helps them improve their life.
You can also mention the credibility points behind your offer – how long you've been in business or what you have achieved. People want to be reassured that you're trustworthy, and they won't waste their time if they sign up for your freebie.
Make freebies easy to download
If you want to boost the number of people who sign up for your lead magnets, make sure they are easy to get! The easier you make it for readers to access it, the more they will take action!
So keep that in mind when designing your lead pages. Here are some tips you can follow:
Include a solid & compelling headline
Use a more prominent call to action button
Your audience should only put their name & email in (except if you need more information)
Share the benefits they will get when receiving the freebie
Use bullet points when describing your lead magnet
Plan lead magnets ahead of time
A good thing is to build up anticipation for your freebies. Tell your audience what you've been working on, and don't forget to ask them if they're excited about it.
Also, make sure you have a more extensive campaign behind it that shows potential subscribers what they'll get from opting into your email list. Have a well-planned email sales funnel that will provide them with more value, build trust, and eventually sell your products.
Frequently asked questions about lead magnets
How does a lead magnet work?
A lead magnet is an attractive offer that compels site visitors to exchange information (such as their email address) to access the content upgrade (freebie).
This could be a piece of content like a free e-book or mini video courses. As long as it provides some kind of value.
How do you make a lead magnet?
Here are a few simple steps you can follow:
– You need to know your audience first (what do they struggle with?)
– Then decide what type of lead magnet you will create (video mini-course, e-book, checklist, etc.)
– Use Canva or any other tool to start creating your freebie,
– Give it an exciting name that will attract your target audience,
– Create your lead page (include a great title, bullet points with benefits, a form where your audience can sign up, a call-to-action on a button)
– Send the lead magnet through your welcome email.
What are lead magnet ideas?
Here are some lead magnet ideas: e-book, checklist, webinar, guide, templates, video courses, etc.
Are lead magnets always free?
Yes, a lead magnet is a free resource that entrepreneurs give people in exchange for their email addresses.
What's next?
You should start by researching what your target audience is struggling with, so you'll know what kind of lead magnets to create.
It's essential to have a well-planned freebie and email sales funnel so you can build trust with potential subscribers. And remember – always make sure your lead magnets stand out, are full of valuable action steps, and are easy to get.
And if you're still struggling to get targeted leads to your business, then grab my List Building Mastery. It will show you:
What tools you should use,
How to get better leads on Social Media & Pinterest,
What types of lead magnets you should create,
And which list-building mistakes you should avoid.