Social Media branding is really important if you have a presence online. With the right branding strategy, you can create an empire and make a lot of money. But first, you need to learn more about it.

You can't just blindly go into branding yourself on Social Media. You need a branding plan and know the right steps to take. It's actually not that hard to learn all of that, so don't worry.

Before we jump into this topic, I would like to invite you to our FREE Coaching Group, which is for all small business owners that want to learn all about Social Media Marketing, Branding, Email Marketing, Pinterest Marketing, and more. CLICK HERE and join our fun community 🙂
This post includes affiliate links to products I love and recommend, meaning I may receive a small commission at no extra cost to you. I will use the earnings to maintain my blog and business so that I can deliver more value and knowledge to you.
1.) Social Media branding tip #1 – Use your own profile photo:
Did you ever see someone on Facebook with their logo as a profile photo? You probably did. But did you accept their friend request? Most people don't accept it. It's because they don't know who that person is, and it also seems like they will spam you right away (in most cases, they do).

People want to speak with people, not logos. So make sure you take a great photo of yourself, and don't forget to smile. A smile is really inviting, so more people will interact with you.
2.) Use a good cover photo:
There are two different strategies that you can test with the cover photo. You can create a professional photo where you represent your brand, or you can use a photo where you're with your loved ones.
Professional photo (include your photo, URL link, logo, and a short description of who you are. Also include the link to your blog and/or Facebook group in the description)
Photo of your family or of something you love to do (hobby) – it describes who you are
Here's a cover photo example from my Facebook profile (not page):
Both ways are great because you brand yourself. Test each of these two strategies for one month and see which one works better for you.
3.) Include information about you:
Always include as much information about you as possible (or as much as you like). Your audience wants to get to know more about you, so this information will help you brand yourself.

But don't do the big mistake that most entrepreneurs make. Don't include just business information. If you have 3 kids and a pet pig, let people know!
4.) Social Media branding with the right photos in posts:
If you want to look more professional, then you will have to start using beautiful photos. You can get many for free, or you can buy them. I recommend you get 550+ free professional photos from Ivory Mix – or you can buy them.

Make sure you use photos that relate to your niche. If you are in the health and fitness industry, use photos of healthy food or people exercising. Don't post photos of pizza and hamburgers – that would be the wrong way of Social Media Branding. Also, use your own selfies. You will get more engagement with them.
5.) Use the same colors in photos:
Social Media is visual (especially Instagram). So your audience has to get used to your colors. Your colors could be pink, gray, and white – stick with that.

But if you are still a beginner in Social Media branding, then you can test a couple of different colors. Just make sure they complement each other.
6.) Using the same fonts in Social Media branding:
It's the same as using colors. Your audience has to see the consistency of your fonts. First, test a couple of them out and see which works best. Make sure they go together.

Canva created a great blog post about the 10 golden rules you should live by when combining fonts. Click here to check it out.
7.) Using the right Social Media platforms:
Sometimes entrepreneurs decide to start using one Social Media platform, but they struggle to get in front of their audience. Why? Because on some platforms, there aren't many people who are interested in their products.
[EXAMPLE] If the age of your targeted audience is 65+ and the gender is male, then you wouldn't do good on Facebook. According to Statista.com, there is only 2.6% of men who are 65+. Always do your research first, so you won't waste your time.
8.) Important Social Media branding tip – Know your audience:
If you don't know who your targeted audience is, then you are probably wasting a lot of your time. Not everyone wants to buy your products or service.

A lot of entrepreneurs think that it's better to target 1 million people than 100,000 people. But let me explain. If you target 1 million people and most of them are not interested in your product, you won't make many sales, plus you will invest way more into ads.

Now let's look at 100,000 targeted people, and most of them are looking into buying what you offer. Not only will you invest less in ads, but you will also get more sales. That's the big reason to really know who your targeted audience is.
9.) Share stories (yours or someone else's):
You have probably heard this saying before: Facts tell, but stories sell!
It's definitely true. If you analyze what some of the big leaders in any niche are doing, you will see the same pattern. They share interesting and motivational stories.

But don't start making stories up. They need to be true – your reputation is on the line. Your audience will feel it when a story is made up, so be honest.
---
You might also love to read my blog post: Complete Guide To Business Storytelling Without Pulling Your Hair Out
---
10.) Be who you really are is another great Social Media branding tip:
Some people say, "Fake it till you make it." – this might shock you, but it's partly true. I'm not saying you should lie, but you should definitely show your lifestyle.

Take a selfie when you are walking your dog or just enjoying some free time with your family. Then talk about how amazing life is and ask your audience what their dream life looks like.

You don't need to lie that you are a full-time entrepreneur; you can just show your lifestyle when you are enjoying it and talk about how amazing life can be.
And before we move on to the next Social Media branding tip, here is what your audience want's from you:
honesty
friendliness
value & help
humor
11.) Be consistent with your Social Media branding:
Consistency is the key to success. We talked about using the same fonts, colors, and logos. If you keep changing things up, you will only confuse your audience.

First, test what works best, then keep using the same things over and over again. You will be amazed at how this will help you succeed and progress in your business.
12.) Be consistent with posting:
Far from eyes – far from mind. If you are not posting consistently, your audience won't remember you. But that's not what you want, right? You need to remind them every single day.

So that's why posting consistently is a must. Your audience will see your posts and videos daily, they will engage with you, and with time, they will look up to you because of consistency. Many people admire those who are consistent because it's not easy to do that.
---
Don't know what to post? Check out these 120 Killer Social Media Content Ideas Your Audience Will Love
---
13.) Find your voice and use it for good:
It's important to find your voice. That will help you brand yourself on Social Media and anywhere else. Not only will you be able to get in front of the right audience, but you will also change many lives.

When you find your voice, you will find your people too. And never say sorry for sharing the things you believe in. We are all different, and we have to accept that. Those who can't – are not your people.
14.) Use your logo to brand yourself:
Without a logo, you won't look that professional. But you probably want to, right? So invest in it or create it yourself. I created a short video where I show you how to create a logo for free – watch it below, and I would appreciate it if you would subscribe to my Youtube channel 🙂
15.) Make live or pre-recorded videos:
Your audience will trust you more if they see and hear from you. If you will be hiding – you will actually build more distrust. People who have bad intentions usually hide their faces.

So if you want to build trust faster, start making videos full of value. Engage with your audience, especially on a live video. You will see great results faster than anything else.
16.) Be an expert in your field:
It's necessary that you become an expert. But don't think that's hard to do. You only need to know more than your audience. Start learning every single day about your niche. This way you will be able to share new helpful things.

But if you decide not to invest in your knowledge, just ask yourself this:
Would you follow a person who doesn't have anything to offer you and teach you something new?
If your answer is NO – then you should start investing in your knowledge today. Don't procrastinate because the sooner you know more, the sooner you will be able to help more.
17.) Create your own Social Media branding strategy:
Without a strategy, you won't achieve much. You will be running in circles, and with time you will get frustrated and quit. But you don't want this to happen, right?

That's why I created this Personal Branding Blueprint – it will help you create a powerful personal brand that opens doors and grows your business.
18.) Think outside the box:
You should be thinking outside the box, not only copying others. You have to be different than most leaders – because you are different! I know this can sometimes be hard, but you should believe in yourself!

Whenever you get a new idea, write it down and also test it out! Maybe that idea will change your life – or you could fail. But either way – you tried! That's what counts.
19.) Show gratitude to your followers:
Your followers want to be a part of your life. And if you keep ignoring them, they will eventually ignore you. So start by showing how grateful you are that they follow you.

Yes, even if you only have 100 followers. Be thankful and celebrate your big or small community. If you want to get 1,000 followers, first take care of the 100 followers you already have.
20.) Create giveaways and freebies:
This is another way to do your Social Media branding right. You will create better engagement, and you will also show that you care. Giving is the way to show you are in this industry to make a difference.

Besides building trust, you will build your email list too, where you can brand yourself even more. It's all about creating good connections and happy followers. They will turn into buyers in no time.
21.) Give your audience value & help them out:
When you help solve some of their problems, they will definitely come back to you for help. Your audience will trust you more, so when you recommend a product, they will buy it.

It's true that not everyone will invest, but you never know what can happen in the future. It is important that you keep showing them that you are here to help no matter what.
22.) Another Social Media branding tip is using hashtags:
Hashtags can help you get in front of a target audience. And the more people that see your posts, the more chances you have to grow your following. But it is important to use the right hashtags.

Don't do the big mistake that most entrepreneurs make. They use hashtags that are not about their niche, or they use popular ones.

So choose hashtags about your niche and definitely avoid the ones that millions of people use. Those are really competitive, and you have fewer chances to get your posts seen.
23.) Be creative:
You don't need to be super creative but try your best. Think about how to stand out with your posts and videos. There has to be something about you that is different. Show it off.

Maybe you are really funny, so include that in your Social Media branding. Sit down and write down some of your strengths, then think about how you can creatively include them in your posts and videos.
24.) Engage on other people's posts and videos:
You are not branding yourself only on your accounts – you are also branding yourself on other people's posts and videos. Each and every comment that you create is branding you.

So make sure you are not negative or trying to put people or companies down. If you do that, it will only show who you are. And that would hurt your brand more than you know.
[EXTRA TIP] – use the same emojis (up to 3). When others see those emojis, they can think of you. It can have a good effect.
25.) Here is another great Social Media branding tip – create interesting posts:
Before you publish a post, make sure it is interesting. Your audience doesn't want to be bored 😉 But also don't be mean! Talking bad about others and being negative and mean is going to destroy your brand.

You can speak your mind but don't hurt anyone. Don't call people out – what you can do instead is talk about what happened and teach people what's right and what's wrong.

Also, be willing to accept other people's opinions because we are all different, and we have all the right to think differently.
26.) Re-purpose your content:
It's great to repurpose your older content. You can re-write it a bit, maybe add something new, and share it with your audience again. That's another way of Social Media branding.

You want people to see your content multiple times. That doesn't mean you should share the same blog post every week. But you can do it up to 6 times per year. Cool, right?
27.) Use interesting, eye-catching titles:
The first thing people see is your post's photo, but if you don't have one – the first thing they see is a TITLE. Either way, your titles have to be interesting and eye-catching.

More people will read your posts or watch your videos. You could make a funny or weird title – but never a bad clickbait! If you mislead people, they won't trust you, and some could call you out. That will definitely hurt your Social Media Branding.
28.) Don't be scared of testing new things:
It can be scary to do something without knowing what the results will be. But it is also important because you never know how that one simple thing can change your or someone else's life.

If you learn something new from a leader that you trust, then you have nothing to fear about. Usually, all leaders share strategies and techniques that work.
But sometimes, it takes a while to see great results, so stick to it for at least 90 days. If after that time, you don't have great results, you should tweak it and test it for another month.
29.) Don't be scared of selling:
We are all selling every day. Sometimes we sell a product, and other times we sell ourselves. It's all about how others see us. If we help a lot, they will like us – so we sold ourselves well.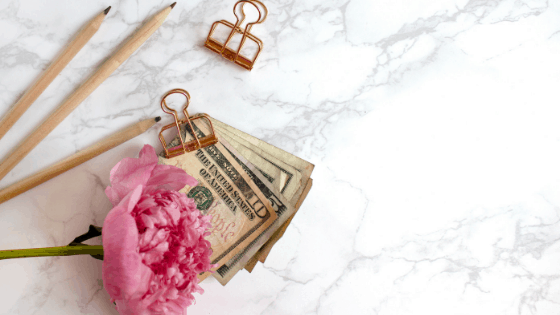 If we are negative or lie, then we can't sell ourselves as good people. Actually, our audience will see us as a "marketing villain". And NOBODY wants to buy from a villain!
30.) One of the most important Social Media branding tips is – Quality over quantity:
You should never aim for quantity, and I'll explain with a real-life example that I experienced:
I connected with a woman on Facebook, and she told me she's working online full-time for the past 7 years. Then right away, she tried to sell me something. The first thing I looked at was her profile.

She was using low-resolution, grainy photos; her posts were all about business, and on her page, I saw 50,000+ followers – ALL FAKE! How do I know they were fake? Because of her engagement, that was almost non-existent.
In her case, quantity definitely hurt her reputation. Not only did Facebook limit her reach because she bought fake followers, but she also looked very unprofessional.

P.s.: See how I told you a real story but didn't mention the name of that woman? – referring back to Social Media Branding tip #25.
31.) Don't buy followers:
You just read the story above – but I think I should say it again. NEVER buy followers! Your audience will notice that you are faking it, and it doesn't matter on which platform you are.

Focus on building a real following because you will get much more out of it. Your following will grow over time.
32.) Use the tools to help you save time:
Most entrepreneurs don't want to invest money into tools. But we are doing business – not a hobby. If you want to have more free time to spend with your loved ones, you will have to invest in tools.

Besides freeing up your time, these tools will actually show your audience how professional you are. For example, did you ever see a leader without an email list?

If you want to learn more about Email Marketing, then check out my blog post about Beginner's Guide to Successful Email Marketing.

There is another great tool that will help you stay consistent with posting on your Social Media platforms, even when you will be spending time with your loved ones.

It's called TASSI – and it's an automated software that will help you automate your Social Media posts in just 1 hour a month! CLICK HERE and check it out. See what you get and how it will help you.
33.) Respond to people's questions:
If your audience or customers have questions, you need to respond and help them out. Don't just sell something and run away. You are building your Social Media branding, and you need to be there for your audience to show them that you care.
[EXTRA TIP] – write down all the questions your audience has and create a video or blog post where you answer the questions. Also, you can use the questions to create new content.
34.) Build a community of raving fans:
In my humble opinion, the best place to build a community is a Facebook group and an email list. So start there. But how do you build it? It's actually not that hard 🙂

To build your email list, just create valuable freebies – something that your audience needs help with. And in those freebies, you can tell them about your Facebook group. Or do what I did – if you scroll up this blog post, you'll see I invited you to my Free Facebook Coaching Group.

There are many ways you can promote your group and email list. Create a video mini-course in your group and talk about it everywhere else. But tell your audience you are not going to share that video anywhere else. If they want to see it, they have to join the group 🙂
35.) The last Social Media Branding tip is – Plan ahead:
If you're not planning, you are just trying to wing it. And that won't get you far. You have to create a plan for what you will do daily, weekly, monthly, and yearly.

You also have to plan how you will achieve your goals. Planning is everything in our online business. And if we want to build great Social Media Branding, then we have to plan it out.
---
RELATED BLOG POST YOU SHOULD CHECK OUT: 17 Fatal Personal Branding Mistakes You Should Avoid At All Cost
---
Did you get some value from this blog post about Social Media Content Ideas? I hope you did because every week I put my whole heart into giving you the most amazing tips and strategies that help you succeed in your business.

If You Love Sharing Valuable Info Then Click Below And Share This On Your Favorite Social Media 🙂 ⬇