Do you think that only leaders and influencers can get massive Social Media engagement? Guess what – you can have it too! And it doesn't matter if you are a beginner. Anyone can do it if they follow the tips in this blog post.

Some entrepreneurs say that engagement isn't important. But let me tell you why they are wrong. Social Media Engagement means traffic. And if you can't have a business without traffic, right? The more eyeballs you have on your posts and videos, the more chances you have to make a sale.

Before we jump on the engagement tips, I would like to invite you to our FREE Coaching Group where you will learn more about Social Media Marketing, Blogging, Email Marketing, growing your business, and more. CLICK HERE or on the button below. I can't wait to get connected with you 🙂
---
This post includes affiliate links to products I really love and recommend, which means I may receive a small commission, at no extra cost to you. I will use the earnings to maintain my blog and business.
---
1.) Share a story (yours or someone else's):
If you look at some of the leaders and influencers, what do you see most on their Social Media profiles? Stories, right? They are talking about their past, how they struggled, and what they did to achieve massive success.

I know what you're thinking right now – "But I'm not successful yet…how can I tell a good story?"

You don't need to have a lot of success to show off how well you're doing. Start talking about why you decided to work on your business, how your mindset changed, why you value your time so much. Or you could share someone else's story that inspired you to take action.

It's all about the small steps you take and showing others that you are not afraid to take a risk. Everyone loves risk-takers because everyone wants to be one 🙂 So take the next step, and inspire people to do and achieve more.
---
---
2.) Ask open-ended questions to boost your Social Media engagement:
What is an open-ended question?
An open-ended question is a question that cannot be answered with a "yes" or "no" response, or with a static response. Open-ended questions are phrased as a statement that requires a response. The response can be compared to information that is already known to the questioner. [Source: Wikipedia]

Here are some examples of close-ended and open-ended questions:
Close-ended question:
Would you like vanilla ice cream?
Open-ended question:
What is your favorite flavor of ice cream and why?
(Now I'm craving ice cream 🙂 ) Anyway, now you can see the difference. Ask open-ended questions because you will get to know your audience more. I would also suggest you ask close-ended questions sometimes, just to mix it up.
3.) Engage with your audience:
There are different ways you can engage with your audience. Below we are going to cover the most important ones that will give you massive Social Media engagement. Let's begin…
A) Ask questions your audience can relate with:
I'll give you an example. If you are in the make money online niche and you start asking questions about food – that won't make any sense to your audience. Instead, you can ask about which Social Media platform they use for marketing and if they need any help with the strategies.

You can also ask questions about other situations in life. Here's another example: if you're a mompreneur and your kids are running around like crazy – ask your audience what do they do in that situation.

Not only will you get some good advice but you'll also get Social Media engagement and your audience will connect with you better because they will see you are just like them.
B) Respond to comments if you want to boost your Social Media engagement:
When you respond to comments, you boost your own post. That means it gets up in the news feed and more people can see it.
Here is what you should do next time you make a post:
respond to the first comment fast
when you get more comments, don't respond to all of them at once
respond every 5-10 minutes
when no one engages anymore and you responded to all the comments, just post a GIF or emoji to boost your post again
C) Engage in your audience's posts:
When entrepreneurs hear or read about this tip, they think LIKING is enough. No, you have to engage with liking and commenting. Let's be honest, most entrepreneurs are lazy, that's why they don't have great results.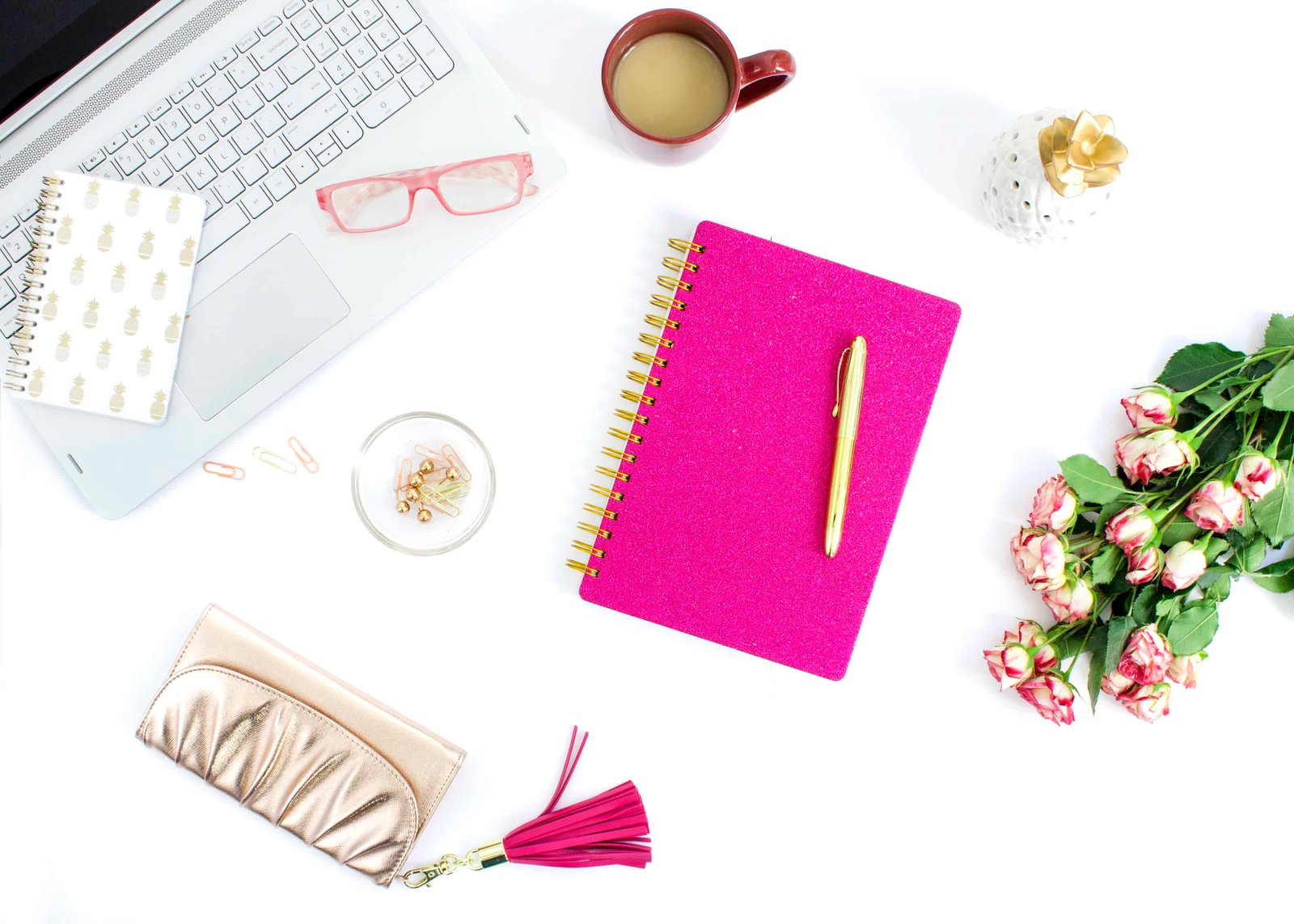 But you want to be different than most entrepreneurs, right? If you want to get massive Social Media engagement, you need to give it first. Comment and like for 10 minutes before and after you make your own post. That will give you more exposure and engagement.
D) Create great engaging posts:
RELATED POST: 120 KILLER SOCIAL MEDIA CONTENT IDEAS YOUR AUDIENCE WILL LOVE
The problem most entrepreneurs face is that they make boring posts or they always share quotes. No one wants to see that. So be different and create posts your audience will enjoy and also engage on.

I was struggling with this for a long time and when I finally learned what I have to do, I saw great results. Now it's your turn – I want to help you achieve the same or better results 🙂

I put together 100 Social Media Engagement Post Ideas that will help you skyrocket your engagement and you'll never run out of social media content ideas again! It's 100% FREE so CLICK HERE or on the button below and get your Freebie now.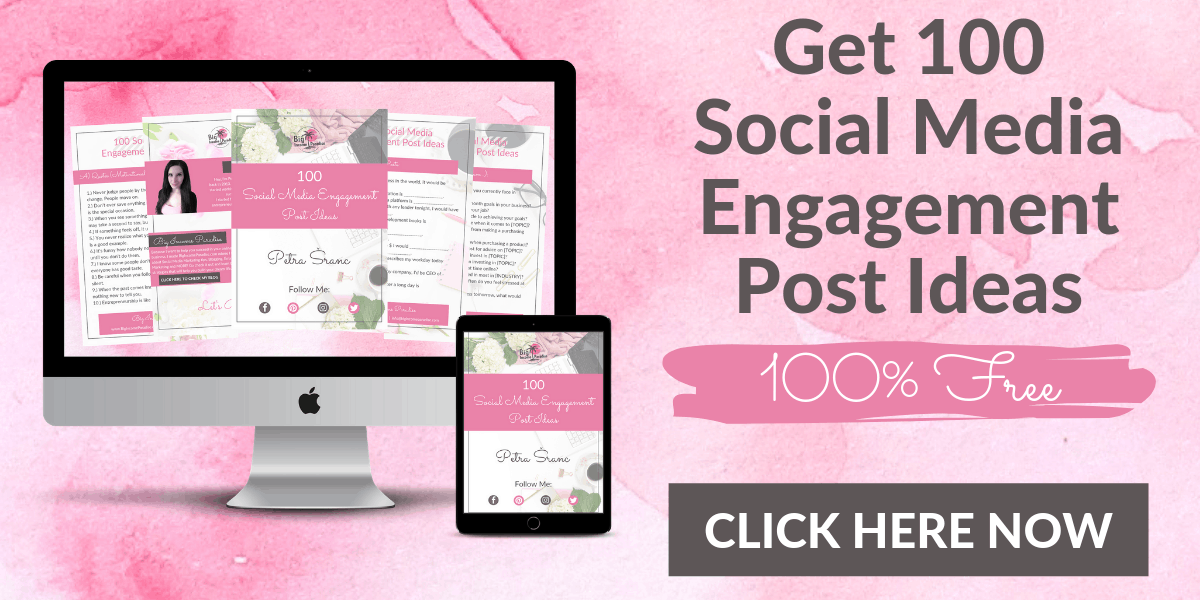 E) Give value and over-deliver – that always boosts Social Media engagement:
Ask yourself these two really important questions: "Why should people follow me? What do I bring to the table?" If you don't know the answers, I suggest you figure it out.

You can't succeed if you don't give value. No one is going to follow you if you are not helping them. So change your Social Media strategy, start giving massive amounts of value, and ALWAYS over-deliver. This way you will turn followers into fans!

You will also build trust and a better connection with them. When you achieve that, they will engage with you more for sure. Here are two quotes that explain this perfectly:
F) Connect with your audience on messenger:
Go that extra mile and connect with your audience on a more personal level. Messenger is a great place to start. You can send them a text message, voice message, or even go on a video call.

I suggest you do the video call because they will see you and hear your voice. This way you will build trust faster and they will remember you. So next time you make a post, they will engage in it for sure.
4.) Create a good & engaging conversation:
It's not enough to make a good post or video, but you should also create a conversation in the comments. The more your audience engages with comments, the more they boost your post.
Here are a couple of tips for a better conversation:
express yourself openly and honestly but don't be rude!
don't put other people or companies down – be nice and positive
be funny and make people laugh
talk about interesting stuff
ask questions
be really interested in them (don't fake it)
5.) Use emojis and create paragraphs:
Yes, it's called FaceBOOK but not because people want to read posts that are as long as books. If you are creating long boring posts, no one is going to engage with you. That's why we have emojis – to bring a pop of color.
We are used to a colorful world so don't try to re-invent the wheel and just add some emojis. And because your audience can't see your face and they don't know what kind of expression you have on it – emojis help explain your emotions 😉

Also, don't forget to space out your post – create paragraphs. It's easier to read a post that has some space in between and is not just a big chunk of words.
6.) Make your posts and profile public:
Here is where most entrepreneurs get it wrong. They create this beautiful and interesting post full of value, but only their friends can see it. Don't waste your time on private posts. Show your masterpiece to the world 🙂

You want to get more eyeballs on your offers, freebies, and value posts, so set everything on public (except the phone number if you don't want strangers calling you)
7.) Use relevant hashtags:
You should be using hashtags if you want more eyeballs on your content. But don't use hashtags that are not relevant to your posts and niche. It won't make sense to people if you use #icecream but talk about personal development.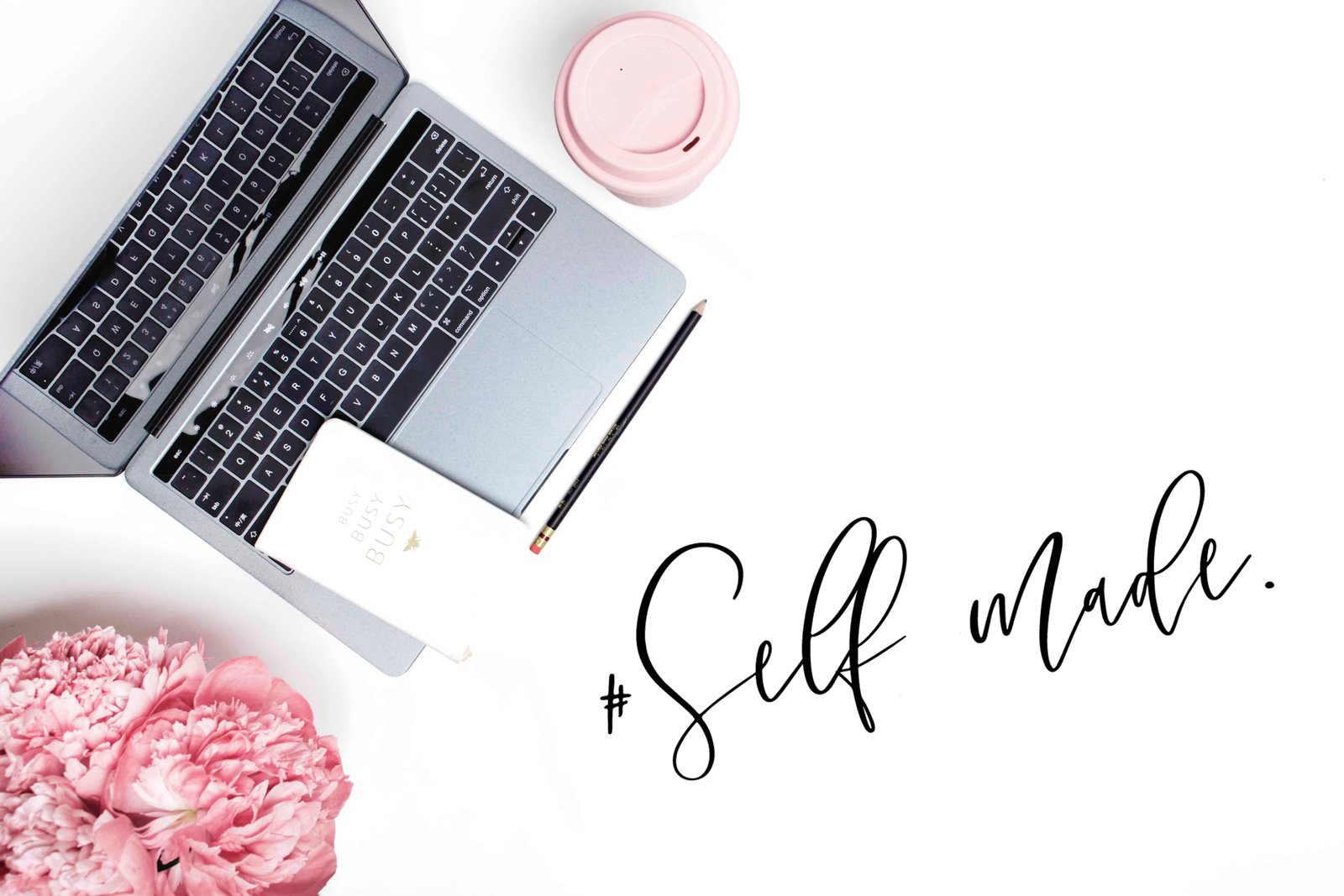 8.) Create polls to boost your Social Media engagement:
Polls are really fun because your audience just clicks on one (or more) answers. It's different than the ordinary posts, that's why a lot of people participate in them.

Besides that, you will get to know your audience because you can ask specific questions, and include photos – here's an example:
I also put together 20 AWESOME Facebook Poll Questions and Ideas. This Freebie will help you skyrocket your engagement, get to know your audience, and stand out from the crowd. CLICK HERE and grab it now.
9.) Run giveaways or give freebies to increase Social Media engagement:
Like we said before, you have to give something if you want to receive something in return. Show your audience you care about them. When you give them something valuable, they will be grateful and start trusting you, following you, and also engaging with you.

In giveaways, tell them to like, comment, and share (or just like and comment). Just make sure you are giving away something that your audience wants. If you're not sure what that is, you can run a Poll or ask a question and they will let you know.
10.) Try To Post consistently – DAILY!:
You know the phrase: "Out of sight, out of mind." – that fits perfectly here. If your audience doesn't see your posts daily, you are not on their mind. So if you want to get massive Social Media engagement, you will have to be consistent.

I know it can be hard to come up with so much content, that's why I have another Freebie for you. It's a FREE Social Media Calendar with extra 30 Title Ideas. GRAB IT HERE NOW and start using it today.
---
---
11.) Start using live videos:
You can use live videos in many places. On your Facebook profile, page, or group, and also in stories. You can also use them on Instagram (story or profile).

But you shouldn't limit yourself to just those two platforms. You can promote your videos on Pinterest and your email list. Another thing you can do is – download the live video and upload it to your YouTube channel.
Always think outside the box, test new things, and see how they work.
12.) Mention your followers and your Social Media engagement will skyrocket:
It's always nice to show how grateful you are for the followers who are always engaging with you. So once in a whole create a post, thanking them for their love and support, and don't forget to tag them.

You will make them feel great about themselves and they will engage with you even more. You could also give them a free coaching call or product. This will encourage other followers to engage with you more.
13.) Start doing "Ask me anything" posts:
These posts can really boost your engagement because your followers probably have a lot of questions. And when you give them a chance to ask you anything – they will!
But before you do this post, just know there will be some people who will ask you personal questions – not appropriate questions. You don't need to answer them. If they are asking something really personal, you can tell them it's too personal or you can delete the comment.

Another way you can avoid those inappropriate questions is by setting some rules and calling that post "Ask me ALMOST anything" 😉
14.) Share other people's content (occasionally):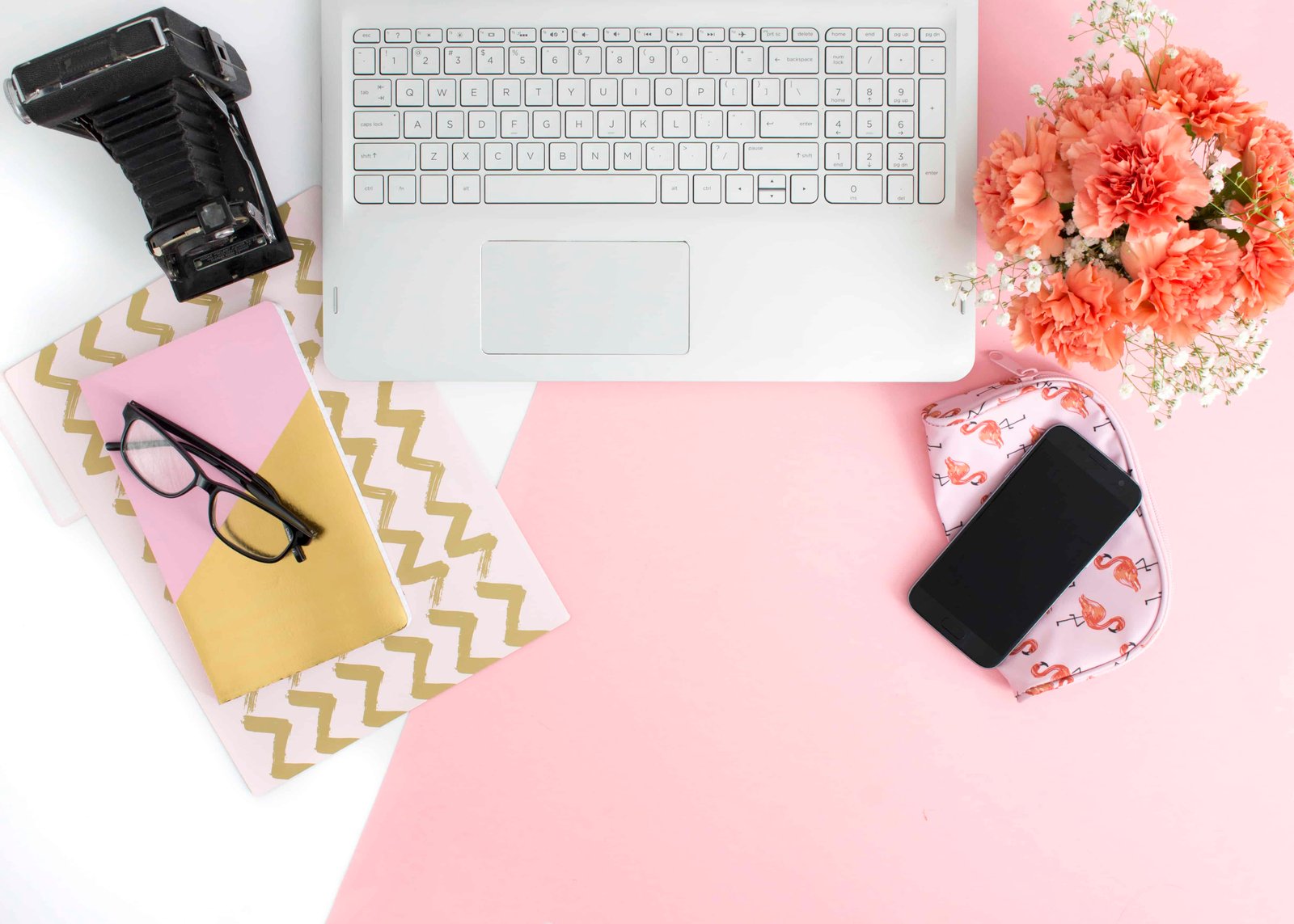 If you find a really great blog post that will help your audience – share it. They won't be mad and they will still love you 😉 Just don't share it every day – a couple of times per month is enough.

Most of the content should always be yours because you are branding yourself. But it's ok to share some value that other people provide. It's still value and your followers got it from you (even though you didn't make it).
Make sure it's relevant to your niche and that is high-quality content!
15.) Behind-the-scenes posts will boost your Social Media engagement:
People are naturally curious so know that your audience wants to see what you're doing. If you are at the event, in a private mastermind, or creating a video mini-course – they want to know!

Plus these kinds of posts build curiosity. The more curious your audience is, the more eyeballs you will have on your posts. They are going to be waiting for more information.

Let them wait a little bit 😉 Build curiosity even more and you will see great success afterward.
---
WANT MORE SOCIAL MEDIA POST IDEAS? CHECK THIS BLOG POST: 57 FACEBOOK POST IDEAS TO INCREASE ENGAGEMENT
---
16.) Use funny memes or GIF's:
It's great to make your followers laugh. They will love coming back to your page. Not only will you make people laugh, but they will also love and trust you more.

Doing business online shouldn't be so serious. Have fun, be creative and you will see some great results.
17.) Ask your audience what do they want to learn next:
This is a really important question every entrepreneur should ask their followers. It shows that you care about them and you want to provide the best content possible.

It will also help you if you run out of content ideas (which now you won't because of all the Freebies in this blog post 🙂 ). When your followers respond, make sure you deliver because they will engage.
18.) Share customers reviews and testimonials:
Sharing testimonials and reviews are great because you show that others love your products, it builds trust and also engagement. Those who create testimonials will for sure comment under it if you post it.

Tag them and thank them in that post. Some of them will appreciate it so much that they will also share the video or post. That means you will get more exposure – which could bring more engagement and sales.
19.) Expressing gratitude will boost your Social Media engagement and business:
Did you ever see those posts when a leader hits 10,000 followers and thank them and celebrate the achievement? If you did, then you know this stuff works.

You don't need to have huge achievements – it can even be 100 followers. As long as you include them and make them feel special, they will be loyal and will engage to say "Thank you! You ROCK!"
---
WHY IS YOUR SOCIAL MEDIA ENGAGEMENT SO LOW? READ MY BLOG POST: 10 REASONS WHY YOU'RE FAILING TO GET SOCIAL MEDIA ENGAGEMENT
---
20.) Post at the best time:
If you want to have better Social Media engagement, then you need to figure out when most of your followers are online. That could be 9 am or 9 pm.
On your Facebook page and group, you have insights – same on Instagram. Analyze your results regularly (each week) and post at the best time possible. The more people see your post, the better for you.
21.) Use selfies because they boost Social Media engagement:
Did you ever post your selfie and you got 100+ likes? It's because people love seeing other people. This makes Social Media platforms more personal. And come on, who wouldn't love to see your lovely face? 🙂

If you don't believe me, test it out today. Take a selfie, write a good short post and let me know your results. I see people who usually get 10 likes on other posts, but they get 50+ on selfie posts.

You have nothing to lose and everything to gain. Just don't post selfies every day. Mix it up and your audience will be more than happy to follow and engage with you.
22.) Promote your posts to your email subscribers:
It's ok to promote your posts and videos to your email subscribers and ask them to give their opinion. You know that people love giving opinions – sometimes even when you don't ask them 😉

So don't be scared to ask your subscribers to engage and maybe even share your content. If you brand yourself the right way and you build trust – there will be some followers who will be more than happy to share your posts.
---
DON'T HAVE A BIG EMAIL LIST? NO PROBLEM, READ MY BLOG POST HERE: BUILDING AN EMAIL LIST WITH PINTEREST
---
23.) Write eye-catching headlines:
The first thing they see is your photo, but if you don't use it – then it's the headline. If it's an average headline, they probably won't even notice it. That means they will ignore your post.

So to get your posts and videos noticed, create amazing and interesting headlines. If you're struggling to come up with great titles, then the Freebie I gave you before will help – Social Media Calendar with EXTRA 30 Title Ideas – CLICK HERE to get it.
24.) Invest in ads to increase your Social Media engagement:
Ads will always get you more engagement fast, of course when you do them right. Before you start investing, I suggest you learn first. I don't want you to throw your money away.

Here are two great blog posts from leaders that I trust and learn from:
25.) Inspire and motivate your audience:
A good inspirational and motivational post will get you more Social Media engagement for sure. But you need to put more effort into the post. It's not going to be enough if you'll always share quotes.

Instead of just sharing a quote, explain what you think about it, how that quote relates to one specific thing that happened to you. Most entrepreneurs don't do that, that's why you will stand out!
If you want to learn more about How To Get Massive Facebook Engagement, I created another blog post with 15 tips (+ videos). CLICK HERE and check it out.

Also, don't forget to check out Facebook Time Posting Hack that will help you post at the best time possible. CLICK HERE to watch my FREE video. And while you're there – please subscribe to my YouTube channel 😉
Before you go, grab over 4,200+ pieces of Social Media content to help you boost engagement & make money online [Only $17]!

(PLUS YEARLY SOCIAL MEDIA CONTENT CALENDAR)